ON TO A NEW ADVENTURE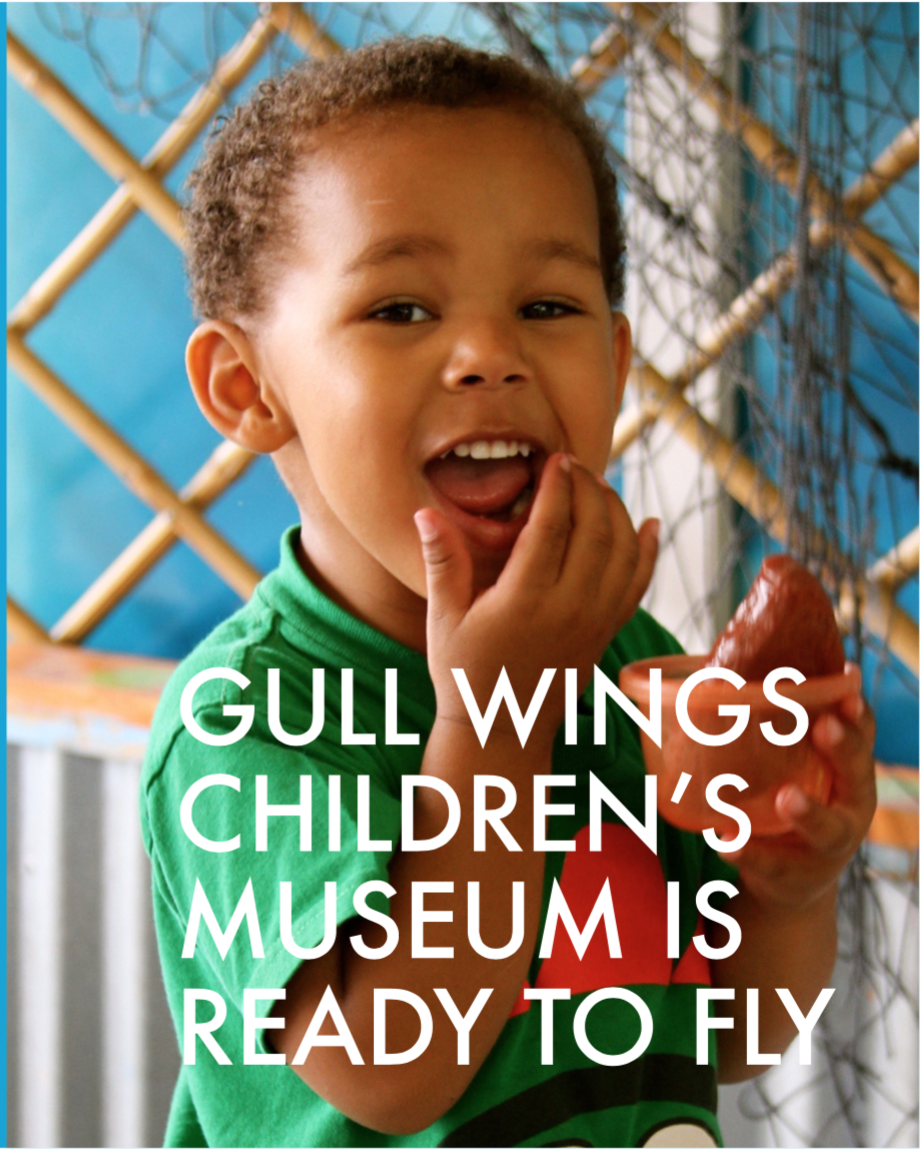 Gull Wings Children's closed its 4th Street museum site in Oxnard on January 10, 2016, after 28 years in residence. The Board of Directors is currently examining potential new locations where the museum will have improved and expanded exhibit space.

We would like to invite you complete a survey that will help the Board of Directors document the community's interest in having a children's museum in Ventura County.

Why did we close the 4th Street facility? Throughout 2015, the Gull Wings' Board has been working towards expansion and development of the GWCM. The board has agreed that our current facility has stagnated progress. Therefore the board has decided to close the current location, but NOT the Museum. The board is now focused on the strategic mission and vision of GWCM and taking "Explore, Giggle, Grow" to a new level. The board would like to thank the residents of Oxnard and Ventura County for their continued support and invite them to soar with Gull Wings to a new location.

Immediate support for the move and continued programming can be made online or at the Museum.
"Friends of Gull Wings" donation levels:
0 – $50 = egg
$51 – $100 = hatchling
$250 nestling
$500 fledgling
$1000 seagull

Thank you and come fly with us to a new location!

The new permanent destination is in the process of being defined by the Board, and the Gull Wings' website will be updated to share new information as it is confirmed. During this process, the Museum plans to examine the development of mobile programs, a possible temporary location, and a continuing website and social media presence to continue Gull Wings' mission of providing engaging experiences that excite the senses and inspire young minds to ask questions. Gull Wings Children's Museum will continue its role as the premier children's Museum in Ventura County cultivating empathy, imagination, creative expression, and inventive thinking in tomorrow's mindful leaders. We have loved being there for Ventura County families for almost 3 decades, and look forward to many more years of fun for children!